Why Us?
StreamCast is focused on providing outstanding levels of performance, reliability and affordability in the hosting industry, we are determined to maintain the best possible quality of service for our customers.
30 Day Money Back
100% satisfaction guaranteed. If you are not completely satisfied with your new shoutcast stream server or service you recieve for whatever reason, we will refund all your money for the first 30 days.
99.99% Uptime Guarantee
We use fast and reliable server for hosting our radio stations. We monitor network latency and server loads 24/7 to ensure maximum reliability and uptime. Click here to see proven record.
Professional Team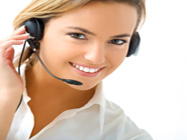 A dedicated team is always available to provide you with the technical support you need. We believe in providing shoutcast hosting services at affordable prices. Our aim within Customer Support is to maintain a relationship with you, before and after, you have experienced our services, and to ensure that you wish to choose Stream Cast again.