Our Network
To ensure maximum stability and buffer-free streaming, we locate our stream servers in 3 of softlayers redundant state of the art datacenters, utilizing one of the worlds best networks. Their 100% premium network is built for low latency, international routing performance and a fast network exerience.
Features
100% Uptime Guarantee
100% Cisco Network Guarentee
Multiple 10GigE Tansit Capacity
141,000 Mbps Paid Transit Capacity
Private Peering over the AR Backbone
Default Transit Providers (Full BGP4):
Global Crossing, Time Warner, Level 3, Cogent
85ms National Average Latency SLA
Redundant Core Routing w/ Onsite spares
In addition to a fully redundant network and top of the line data centers, our servers are monitored 24 hours a day, 7 days a week. To view our server status Click Here
Our Data Centers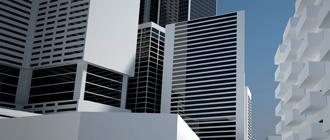 We like to keep up to date with the latest technology to keep our services running smoothly. All shoutcast servers are running with Intel Quad Core processors and 8GB RAM with 1Gbps lines to ensure zero buffering and stability of your stream.
Dallas Datacenter
SoftLayer Dallas is located inside the recognized Infomart telecom hotel, a private, Tier III, N+1 facility near downtown Dallas. Infomart is also home to data centers belonging to MCI, Level 3, Equinix, Verio, Switch & Data, Verizon, Telefonica and Via West. It sits on three redundant TXU electrical grids, delivering diverse power to each quadrant of the building, with five on-site 100-ton water chillers meeting N+1 cooling requirements.
Capacity: more than 40,000 dedicated servers
6000 amps 480v Input Power
6 x 750Kva UPS Battery Backup Units
3 x 2000Kw Diesel Generator with On-site Fuel Storage

Redundant Liebert 30-ton HVAC Units
Pre-Action Dry Pipe Fire Suppression
Proximity Security Badge Access
Digital Security Video Surveillance
Washington Datacenter
SoftLayer D.C. is located in a private N+1 data center facility just 7 miles from Dulles airport in Chantilly, Virginia. The facility is also home to data centers belonging to AT&T and Verizon Business, and receives power from two redundant Dominion Virginia Power grids. It includes three on-site, 600-ton cooling towers, fully meeting N+1 cooling requirements.
Capacity: more than 10,000 dedicated servers
2000 amps 480v Input Power
8 x 750Kva UPS Battery Backup Units
3 x 2-Megawatt Generators w/On-site Fuel Storage

Redundant Liebert 30-ton HVAC Units
FM-200 Fire Suppression System with VESDA
Biometric Security System
Digital Security Video Surveillance